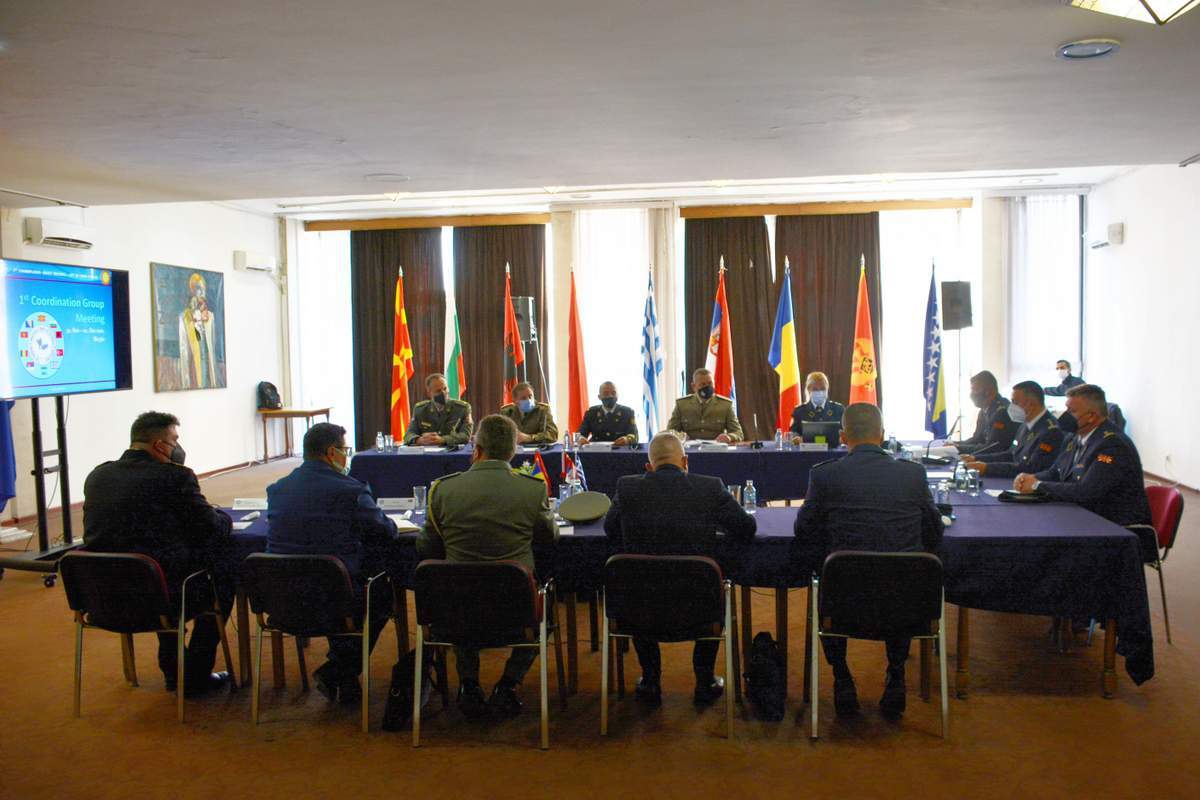 In the Army House in Skopje, from 30th November to 2nd December, the Coordination Group of the 15th Balkan Chief of Defenses (CHODs) Forum had had its first meeting. The meeting had participants from the following regional capitals: Skopje, Sofia, Tirana, Ankara, Athens, Belgrade, Bucharest, Podgorica, and Sarajevo. Colonel Vlade Bisoski, the Head of inter military cooperation office of the General staff, chaired the meeting.
The aim of the meeting was to review of the Joint Statement of the 14th Balkan CHODs Forum Conference, check the status of the Forum's ongoing activities and projects and establish a framework for implementation of the CHODs directives and for the preparation of the 15th Balkan CHODs Forum Conference.
At the beginning of the meeting, each participant had emphasized the importance of the military cooperation and reiterated their commitments to strengthen, reinforce, and promote regional stability and security in the Balkans.
During the meeting, throughout constructive discussions and debate, the following documents were adopted by all of the participants with consensus:
- Coordination Group Tasks List
- Work Calendar
- Asymmetric Threats Sub Working Group Tasks List
- Education, Training and Exercise Sub Working Group Tasks List
After the meeting, the participants visited the museum of Mother Theresa, and had a sightseeing tour of the Old Skopje Ottoman Bazar.