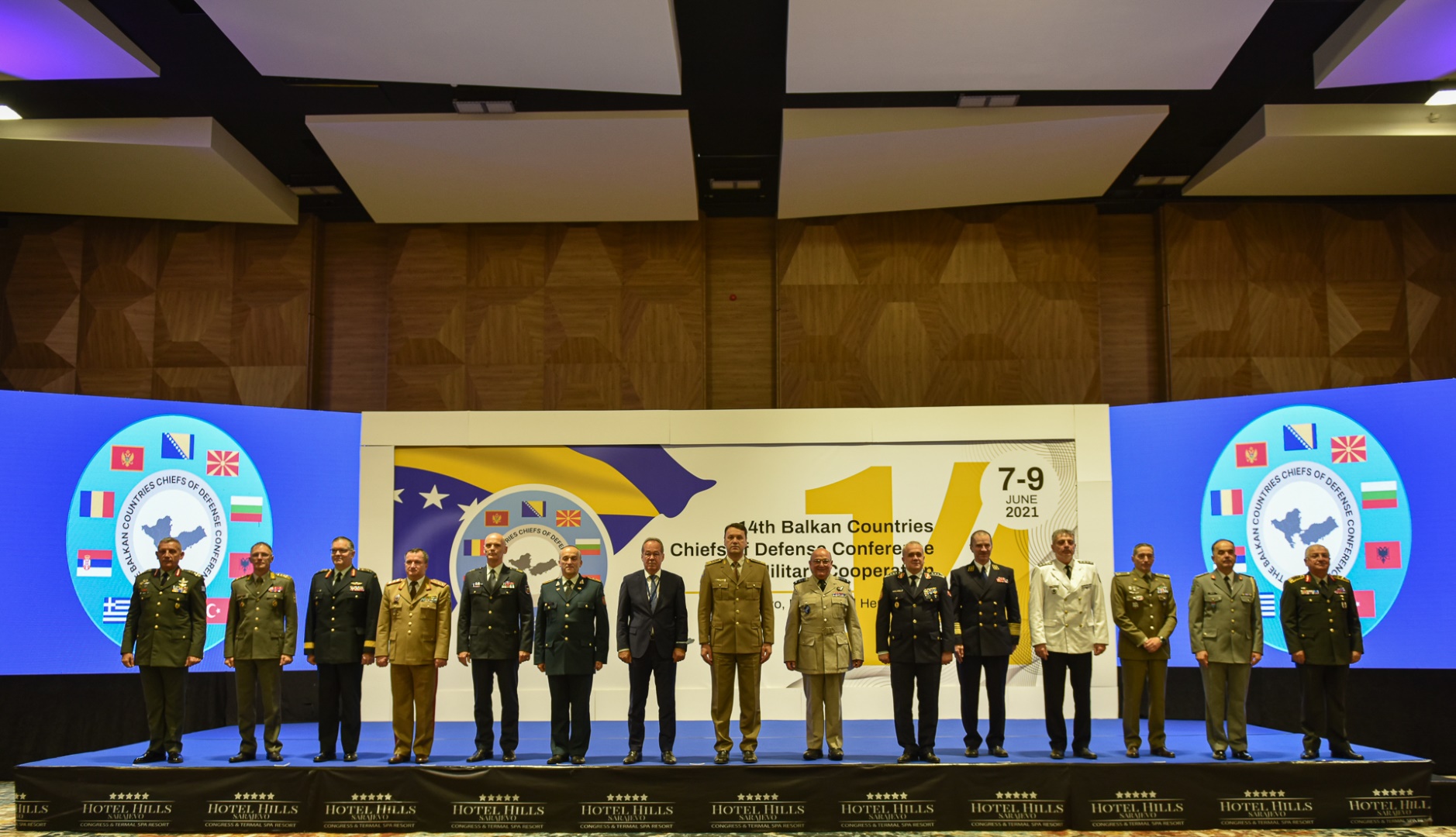 The Armed Forces of Bosnia and Herzegovina are hosting this year's 14th Conference of the Chiefs of Defense/General Staffs of the Balkan's countries on Military Cooperation (Balkan CHOD Forum), with the aim of improving the model of military cooperation in the Balkans, as well as possible models of responding to security challenges .
The conference, to be held from 7 to 9 June 2021 in Sarajevo, is an extremely important initiative for strengthening multinational military cooperation in the region, which confirms the desire to strengthen regional cooperation between the armed forces, promote regional stability and security, as well as strengthen the already established and seeking new mechanisms for cooperation in the Balkan region.
At the beginning of the conference, the Minister of Defense of Bosnia and Herzegovina Sifet Podzic PhD addressed the conference participants and guests, emphasizing the exceptional importance of good and successful military cooperation for all countries in the region, and wishing the participants success in their work.
"For years, the Balkan CHOD Forum conference has been an initiative that is of a great importance and contributes to the successful cooperation in the region, which ultimately results in a better security environment for all countries in the region. That is why this initiative is of a great importance for Bosnia and Herzegovina as well, "said the Chief of the Joint Staff of the Armed Forces of BiH, Lieutenant General Senad Masovic, who officially opened the conference.
As the participants of the conference emphasized, it is especially important that the tasks arising from each conference held at the level of the Chiefs of Staff of the Balkan countries, including those in Sarajevo, are aimed not only at strengthening existing coordination mechanisms, but also at finding ways to establish new mechanisms. would further improve cooperation. "It is important to ensure better mutual understanding in order to achieve the required level of interoperability and knowledge necessary for joint engagement, timely exchange of information and training capacities, as well as mutual assistance," it was emphasized on this occasion.
After the presentation of the conference participants, a joint statement was signed, through which the current cooperation was assessed as very successful and meaningful, and as it was said, the Forum will strive to further improve the cooperation in the coming period.
The members of the Balkan CHOD Forum are: Albania, Bosnia and Herzegovina, Bulgaria, Montenegro, Greece, North Macedonia, Romania, Serbia and Turkey.
In addition to the representatives of member countries, high-ranking representatives of the NATO Military Committee, the EU Military Committee, the Joint Command of NATO Forces in Naples, the US Force Command in Europe, the representatives of observer countries, the highest representatives of their respective Armed Forces, also took part in this year's conference in Sarajevo.